TAG SCHOLARSHIP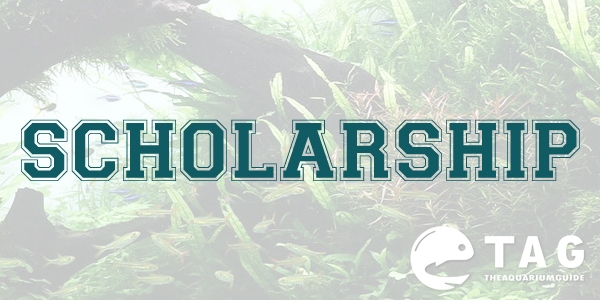 [bctt tweet="The Aquarium Guide is awarding $500 scholarship to eligible students. Apply now!" username="guideaquarium"]
The Aquarium Guide (TAG) was started to provide high-quality aquarium and aquascaping information, articles, and product reviews (eg. best canister filter) in an easy to use and understand format.
Our primary topics include aquascaping, tank guides, equipment reviews, and showcase of various examples of great aquariums across the web.
We love what we do and we are grateful to be able to do what we do with the education that we received.
In our effort to give back to society and spread the love for the hobby, we are offering a $500 scholarship to students who are passionate about aquarium and aquascaping through our TAG Scholarship Program.
Eligibility Requirement
To be eligible for the $500 TAG Scholarship, an applicant must be currently enrolled in colleges, universities or high schools.
Students who are enrolling in colleges for the academic year are also eligible.
Application Requirement
To apply for the scholarship, you will have to research and create a 500-1000 words article about any freshwater fish of your choice.
The article could be in any of the following format:
The applicant with the best submission will receive $500. Judging will be based on creativity, accuracy, the value of the provided information and few others.
Application Submission
To submit your application, simply email us at [email protected] with the following:
Personal Details (Full Name, Address and Phone)
Name of your school
Course of study
Proof that you are a student of that school
Application Deadline
The final date for submission is July 31st, and we will choose the winner by August 15th. The winner will be notified and the payment of $500 will be made within one week of the announcement.
By submitting your article, you are giving us the permission to use it either for any purposes.