If you are interested in frag tanks, then it is likely that you have decided to take your coral-growing hobby to a new level. Coral fragging is a rewarding and relatively new hobby. Growing coral (aka fragging) is satisfying and a great way to earn an income.
This guide covers all the info on coral fragging and how to start with a frag tank. Learn how to set up your frag tank and discover coral basics.
What is a Frag Tank?
Frag tanks are tanks that you create to place corals to grow and evolve into larger coral colonies. The corals in frag tanks often come from the corals in display tanks to grow them in a frag tank.
'Fragging' essentially means cutting the corals and replanting them in a healthy, new environment, much like propagation with plants. Frag tanks make growing corals a much easier task as frag tanks are shallow and easy to care for. Changing the water is more manageable, and a frag tank uses minimal resources.
Keep reading to learn how to set up your frag tank.
10 Best Frag Tanks Reviewed
The best frag tanks are shallow, allowing easy circulation and water movement. These also display corals the best, and the Fzone 9-gallon rimless tank is ideal to start your fragging set-up. It's a bare tank, and you'd have to add filters, lighting, and heating for the corals you wish to frag.
However, this tank works well as a display tank as you can easily view the corals from all sides, and the low iron glass offers superior viewing pleasure. The 45-degree corners make for a more satisfying finish, exactly what you want to show off your coral collection.
The NovaClear glass eliminates the typical blue-green hue of other aquariums, letting you enjoy the unique colors of your corals in perfect clarity. The black foam leveling mat makes for a nice clean finish if you don't have additional substrate in your tank, showing off the beauty of the racks of corals.
Specifications:
Size: 26.75 x 17.75 x 10.75 inches
Weight (without water): 19.45 pounds
Volume: 9 gallons
Rectangular shape
Glass material, 6 mm thick
Pros:
Rimless for excellent viewing
Shallow enough to facilitate the fragging process
45-degree angle corners for superior adhesion strength
Pre-installed leveling foam mat
Excellent 91.5% light transmittance for better light exposure for corals
Enough space for fragging shelves
Cons:
Not a complete kit, so you have to purchase accessories like the filter, heater, and lighting kit
– – –
The Lifegard Low Iron Ultra Clear Crystal aquarium is a rimless tank option in peninsula style, beveled edges glass. The company boasts of adding a side filter that quietly circulates the water, and the tank can house freshwater and saltwater creatures.
The tank has a direct jet flow pump for the filter, which is instrumental in keeping the water clear. The ultra-low iron glass gives a clearer view of the tank and the corals you will grow. The tank can hold up to 24 gallons and is a great starter.
The height of the tank allows enough room to keep different kinds of corals at different water levels.
Specifications:
Tank Size – 24 x 15 x 16 inches
Color: Clear glass
Ultra-Low Iron Glass: Beveled edge
Weight (without water): 42 pounds
Style: Aquarium with filter set
Shape: Rectangular
The set includes a Quiet One submersible pump, bio balls, carbon media, sponge filters, an on-the-back filter, and a self-leveling pad.
Pros:
Cost-effective kit
Ultra-clear glass for perfect viewing
Rimless aquarium for a professional finish
Sufficient space for many corals
Cons:
Fairly heavy, requiring a professional stand
The filter may prove insufficient to circulate the water
– – –
Your desk is an ideal place to display your coral pride and joy. The Penn-Plax Water-World Radius Desktop Nano Aquarium kit is a perfect starter to do just this. There are four sizes, ranging from 3.4 – 10 gallons. 
Enjoy unspoiled views thanks to the two curved front corners, which don't limit your viewing space. The kit includes a Cascade 300 internal filter, which is fully submergeable—an ideal choice for water filtration to ensure your corals remain healthy and growing perfectly.
The clear lid is a nice touch, and it allows top viewing while still containing any splashing if you decide to add a few fish to the tank too. The silver LED light provides ideal light for most beginner-friendly corals, and it will illuminate your coral collection handsomely.
Another plus is the width of the tank, which is wider than the depth, making it an excellent choice for adding fragging racks to display your corals.
Specifications:
Tank Size: 15.75 x 10.25 x 11.75 inches
Tank Weight (without water): 15.25 pounds
Material: Glass
Style – Complete beginner kit
Shape – Rectangular
Pros:
Ideal dimensions for a beginner fragging setup
Great viewing clarity thanks to the two curved corners
Clear lid aids in top viewing
It comes with a filter that offers an output of 70 gallons per hour
Cons:
No on-off switch for the light
– – –
Landen tanks are visually pleasing. Not only does it look great, but it is a popular and often recommended tank among experienced fragging hobbyists. This rimless aquarium provides splendid visibility. But, it is not all beauty and no use. This tank option is very affordable, making it the perfect choice for buying a good quality rimless aquarium. The dimensions of this tank are 23.6 L x 11.8 W x 14.2 H, which is ideal for an extensive coral collection.
The tank includes a black foam leveling mat. But this aquarium doesn't include accessories; you must buy items like filters, lights, etc., separately.
Specifications:
Tank Size: 23.6 x 14.2 x 11.8 inches
Tank Weight (without water): 26.2 pounds
Style: Tank only
Shape: Rectangular
Glass, 6mm wide
Low iron for 91% light transference
Pros:
Visually appealing with great visibility
Trustworthy company
High-quality materials
Affordable option to set up your own fragging according to your needs
Cons:
It isn't available as a kit, and you will have to buy essentials separately
The overall cost may be more with accessories, making it a poor beginner choice
– – –
BiOrb makes the list with this spectacular spherical tank that's fully contained and ideal for a small coral nursery setup. The tank is available in three sizes: 4, 8, and 16-gallon tanks. Because it's made from acrylic, it's lightweight enough to easily move around and transport corals if you attend shows.
The tank comes with a quiet filter pump, and it has a clean and minimalist design. You can view your corals from all angles, right through a 360 degree view. The filter has a five-step filtration process that includes mechanical, chemical, and biological filtration for clear and pristine water.
Replacing the filter is super easy as it's installed at the bottom of the tank, and you can simply replace the cartridges as needed. The tank and filter are suitable for freshwater and saltwater aquatic use. 
The included LED light will illuminate your coral collection perfectly, so you can enjoy your pets any time of the day. The filter includes an air stone for better oxygenation, and replacing the stone every 3-6 months will help keep any reef occupants happy and healthy.
Specifications:
Material: Acrylic
Tank Dimensions: 11.75 x 12.5 inches (4-gallon tank)
15.75 x 16.5 inches (8-gallon tank)
19.75 x 20.5 inches (16-gallon tank)
Colors: Black, white, and silver
Tank Type: Inclusive
Tank Shape: Spherical
Pros:
The tank is spherical like a classic fish bowl
It's made from acrylic, which is scratch resistant and stronger than glass
The set includes an LED light, air stone, and filter pump
Easy access through a top hatch
The filter is placed at the bottom of the tank for a pleasing minimalist view
Ideal tank for fragging that's available in three sizes: 4, 8, and 16-gallon tanks
Cons:
The access hatch may be too small for large hands when fragging
Removing a coral that's outgrown the tank can be problematic
– – –
Most advanced aquarists who love fragging will keep a "mother" tank to grow their corals in, but having a beautiful display tank to save a few choice corals is always a plus. A smaller beginner's tank is a good choice, even if you're new to fragging. This is precisely what the Koller 5-gallon starter kit offers.
The Koller 5-gallon tank is plastic, but the viewing clarity is quite impressive. Not having to split your views with square corners is another nice touch, and the curved front corners also reduce the risk of the tank leaking.
The kit includes a 45-gallon per hour filter that is easy to change cartridges for, so you can maintain optimal water clarity. The 7-light LED system offers multiple color settings, which allows you to choose a color that complements your coral samples.
Specifications:
Tank Size: 16.5 x 10 x 11.8 inches
Tank Weight (without water): 4.8 pounds
Material: Plastic
Includes filter
Pros:
The tank dimensions are ideal for growing a small coral colony
Cost-saving filter set
Plastic tank limits breaking risks
The LED light set is easy to use and has multiple colors to choose from
Cons:
Filter lacks suction cups
– – –
If you are serious about fragging as a hobby, you will do well to purchase a high-quality tank that has ideal dimensions for a more extensive collection of corals. The Lifegard Low-Iron Ultra Clear Bookshelf Aquarium offers a large enough surface to install multiple fragging racks.
Thanks to the low iron levels in the glass, you get unparalleled clarity of viewing as the glass is more transparent and has no blue or green gleam that most other aquarium glass has. The 45-degree beveled edges make for stronger joints and more precise viewing.
This particular tank has ideal dimensions for coral colonies. Choose between 6, 11, and 22-gallon tanks. Thanks to the lower height of the tank and longer length, you can better display your corals and improve the tank circulation with an appropriate filter that generates enough water flow to suit the corals.
Specifications:
Tank Dimensions: 29.92 x 5.9 x 7.87 inches
Tank Weight (without water): 8 pounds
Tank Material: Glass
Tank Shape: Rectangular
Low-iron glass for viewing clarity
Pros:
The tank is of excellent quality
Great viewing pleasure thanks to the clear glass
The tank dimensions are ideal for fragging
Cons:
The tank doesn't include a complete set-up kit, so you have to buy your own filter and more
– – –
Another great acrylic tank to display your favorite corals is the BiOrb Flow aquarium, available in 4-gallon and 8-gallon. The tank has a nice, contained feeling and an elegant overall finish.
The benefits of an acrylic tank, as opposed to a glass one, are numerous. You don't lose as much heat, limiting your need for a heater, and the tank is less likely to break. The viewing clarity is also exceptional.
The tank has a unique bottom filter that circulates water up a central column, creating a circular flow pattern that's pleasing to view. Stacking your corals around the filter column creates a stunning central viewing arrangement.
The tank and filter are suitable for freshwater and saltwater environments, which is perfect for a coral fragging tank.
Specifications:
Tank Dimensions: 8.2 x 11.8 x 12.4 inches
Tank Weight (without water): 8.73 pounds
Tank Material: Acrylic
Tank Type: Inclusive kit
Tank Shape: Rectangular
Pros:
The tank is ideal for display purposes and can easily accommodate a frag shelf
Compact enough for the office and small space placement
Includes a 5-stage filtration filter
A model with LED lighting is available
Cons:
The pump isn't very quiet, and the lid's access hatch is small
– – –
Fluval tanks are a blast to own, and the kits come with pretty much everything you need, whether you are planning a fish-friendly or coral-friendly aquarium. Above all, the hidden filtration chambers help clean up the visual space, making the display of your corals much better.
The tank is of quality glass, with the filtration chamber hidden by a honeycomb design on the glass. The canopy or lid has a sleek design that's pleasing to the eye, and the kit comes with a 3-stage filtration set-up.
The 16-watt LED light has a fully waterproof aluminum housing hidden in the canopy, providing great day and nighttime lighting.
For a smaller display tank, opt for the 5-gallon tank.
Specifications:
Tank Dimensions: 22 x 15 x 11.5 inches
Tank Weight (without water): 22.05 pounds
Tank Material: Glass
Tank Type: Complete kit with LED light
Tank Shape: Rectangular
Pros:
Ideal for saltwater environments
Great display with the LED light
The hidden filtration chamber offers a clear view
Cons:
The filtration chamber may not produce enough water flow, so you'd need to buy a second wave head
– – –
If you want a strong tank that won't crack or break, acrylic is a great choice. The North American Pet SeaClear tank series offers excellent viewing pleasure, and the curved front corners make for a seamless view.
The tank includes an LED light, and you can choose between a clear, cobalt blue, or black backing, depending on your coral choices. The lid has great access spaces, which help when you have to do routine maintenance or frag a few corals.
Multiple options are available, some with bow fronts, while others are complete kits. Choose the type, size, and style of tank that best suits your fragging needs.
Specifications:
Tank Dimensions: 36 x 15 x 20 inches
Tank Weight (without water): 36 pounds
Tank Material: Acrylic
Tank Type: Tank and LED light
Tank Shape: Rectangular
Pros:
The tank offers excellent strength
Viewing pleasure is guaranteed
LED offers great display functionality
The acrylic lid helps minimize water splashing
Enough space for multiple corals, a filter, and more
Cons:
The lid is sealed onto the body, so you can only add corals and equipment to the tank via the access holes, which are quite small
– – –
Types of Frag Tanks
You can customize your frag tank based on your preference. Each of these tank types has its pros and cons.
Display Frag Rack
Using a frag display rack is the most basic type of fragging. You only need to purchase a magnetic coral rack and keep your coral frags on top of it in your display tank. Not only is it eye-pleasing, but also cost-effective. Magnetic coral racks are affordable and readily available. But, if you have a growing coral collection (#PunIntended), then the stand will look tacky. In this case, you might have to find alternative solutions to display your beautiful coral collection.
Integrated Frag Tank
Integrated frag tanks are the ones that connect your display tank to the growth tank with a pipe or plumbing. The tank is 'integrated' because it uses the same water as your growth tank, but the display and growth tanks are separated.
Separated tanks that are connected can be a good thing because you can easily share all the necessary nutrients from your main tank with your integrated display tank. However, since the tanks are connected, the risk of disease is high, and you could lose your whole coral collection. If one tank is infected, the other will be too.
Standalone Frag Tank
The best of all our options is a separate, standalone frag tank. Since it is standalone, there is no risk of infection from the growth tanks. And it's not an eye-sore like a magnetic rack-filled tank would be. Standalone tanks help to monitor pest outbreaks and contain them.
The only disadvantage to keeping a standalone tank is that they are challenging to maintain if you are on a budget. The tank upkeep is expensive because you will assemble it from scratch. But, if money is not an issue, a standalone tank will provide fertile ground for your coral to live.
Sump Frag Tank
Sump frag tanks are a setup type commonly found in aquariums with sumps. In sumps, a part of your aquarium also houses a separate aquarium. Sumps are usually placed inside a tank to aid in better water filtration.
In the case of fragging, a sump can help you create an extra room in your aquarium that will allow you to grow your coral collection without needing a separate tank. You may use a grow-out light to grow the frags.
A sump frag tank is your best option if you have limited space and fewer resources. There are a few cons to this method of coral fragging. The most significant negative is that sumps are often hidden away or out of sight. Also, the lack of in-tank space is frustrating when it comes to the coral arrangements and available water flow. The problem is that there is insufficient space to work freely while you cut the corals.
If you are an advanced-level hobbyist, we recommend trying a standalone tank instead of considering the other options. The output value for a standalone tank is rewarding.
What Should I Put into a Frag Tank?
All the decorations aside, your frag tank can also house some reef-friendly fish. You can have two tank set-ups: one with only corals and one with fish and corals.
Coral setup:
If your tank does not remain viable due to fish (you will know this if your ammonia and nitrate levels spike), the only alternative is to keep your frag tank fully plant-based. For success, feed your corals regularly and supplement with some nitrate pills in the water to make up for its absence since there aren't any fish to naturally produce it.
Coral and fish setup:
Many fish are very reef-friendly! Fish contribute vital nutrients in the frag tank. If your fish and corals agree with each other, we highly encourage you to have some reef-friendly fish in the tank. But, you will have to be extra careful regarding tank hygiene because fish might produce lots of waste that can negatively affect coral growth.
Coral that Grow Well in a Frag Tank
You can frag almost all corals. Propagating corals is not always a smooth ride, but it is relatively easier to frag them than raising most fish. To successfully frag coral, you will need practice and expertise.
One wrong snip and you might permanently damage your parent corals. To make sure that your corals do not stress and stop growing, look at some corals that are easy to propagate in a frag tank to get you started.
Leather Corals
Leather corals are mushroom-like with a unique quality: they change their appearance over time. They are green in color and have tentacles that might retract from time to time. These corals act as beautiful centerpieces in any display tank. The leather corals clean themselves and produce a waxy liquid at their base. They are fairly easy to frag and propagate.
Star Polyps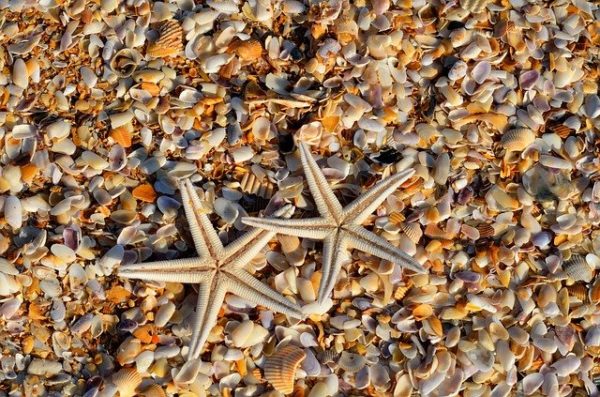 Star Polyps are the most common corals found in frag tanks. Amateur coral hobbyists should start with polyps because they are easy to grow and care for. Also, since these corals are common, they are readily available at budget-friendly prices.
Open Brain Coral
Open brain coral, scientifically known as Trachyphyllia, is a typical large polyp stony coral. These are versatile and are popular amongst hobbyists of all levels. They are living corals and can move around, usually in the water flow direction. They are available in various colors, such as lime, pink, orange, yellow, and red, and are in high demand. If you frag the open brain coral, use contrast lighting to enhance its color.
Bubble Coral
Bubble coral is a variety of large-polyp stony coral, similar to open-brain coral. Bubble corals are a slightly more challenging coral variety to propagate and are demanding for new hobbyists to care for. Their tentacles expand during the day and contract during the night, changing the shape. These tentacled coral types are also very delicate, and you should take care not to place them in an area with a strong water flow.
Trumpet Coral
Trumpet coral is another popular choice due to its gorgeous appearance. It has a sea green or a blue-green color. In addition, trumpet coral is easy to grow, perhaps the easiest of all corals. You only need to remove one of its polyps to propagate them and keep it in your frag tank. After that, the coral will do the rest itself.
Tips on Setting Up a Frag Tank
Most people get hung up on the appearance of the corals in the tank and often ignore setting up a tank that will help them thrive – not just make them look pretty. So the biggest tip to set up your tank is to remember that elements such as tank size, free space, and tank depth all matter – and not just how they look.
It would help to consider these factors when setting up your frag tank:
Lighting
The lighting requirements of your tank are dependent on the corals you frag. Most frag tanks are shallow, so they do not need a lot of direct light. Even something basic like an LED will help. Some corals require different color spectrums of light, so research your coral type.
Filter
Most tanks come with a built-in filtration system. Filters are necessary to cycle out any debris in the tank and maintain water quality. Unfortunately, any lingering residue will infect your growing corals, so keep your tank as clean as possible. Different filter options are hang-on-the-back, submersible (fully and partially), non-submersible, etc. Pick an affordable and practical filter type for you to use in your frag tank.
Water Flow
Water circulation and movement are essential for the growth of corals. However, the water movement might be minor or even "absent" if you have a sump tank. In this case, you might have to buy a wave maker or a normal powerhead to keep the water flowing at a sufficient speed to stimulate coral growth.
Heating System
Even though corals do not require hot or tropical water temperatures, they need the water to be warmer than cold. If you live in colder climates, it is best to invest in a heater to keep the frag tank warmer.
Remember that your heater size depends on the tank size. The bigger the tank, the more powerful the heater's wattage needs to be. Ideally, using a heater that gives you 3 to 5 watts of power per gallon of water is good.
Frag Racks and Other Decor
Frag racks are practical storage shelves that can hold your frags for display. Besides adding these, corals do not need other decor like sand or plants. These might interfere with the coral's ecosystem and stunt their growth. Instead, you can use various racks as your decor.
Some miscellaneous tips to keep in mind when setting up the tank are:
Ensure that all your equipment is sterile and clean – coral fragging is a job that requires utmost care. If you use knives or scissors without sterilizing them, you may risk infecting your coral.
Do not add too many things to your tank. Coral fragging needs space and time.
Cycle your tank before adding the frag to the tank.
To keep the tank free of algae, you may add some 'cleaning agents' to the tank, such as snails or urchins.
Try to keep your tank as bare as you can. Having a lot of equipment will look shabbily arranged and remove the free space.
Use a bare bottom tank if you can, and add some racks or crates to decorate the space with.
Ensure that your tank has a large enough area for the compulsory equipment like racks and crates.
Go in for a long and shallow tank that can accommodate your demands. An external tank is much easier to maintain than a deep one.
If you are looking for your tank's aesthetic beauty, consider rimless aquariums for the sleek look and space they offer.
Remember to remove your coral when you cycle the tank. Most of the time, corals do not survive cycling.
The Best Frag Tank (Editor's Pick)
The best recommendation on this list is the Fzone 9Gal Shallow Rimless Low-Iron fish tank because its precise depth allows for effective fragging, water circulation, and viewing pleasure. While you'd have to purchase your own filter and any other equipment as it's not an inclusive kit, this is a great tank to start with when you begin coral fragging.
Conclusion
Frag tanks are the way to go if you want to dip your toes into the field of coral propagation. Setting up a frag tank is a rewarding and straightforward process. You do not need fancy equipment to create a frag tank.
If you take care of the basics, such as lighting, water flow, filters, heaters, and frag racks, you will have a beautiful frag tank with pearlescent corals. You can propagate them separately, as we have discussed, or plant them in an already established tank.
You may sell corals, too, or create a coral collection. We hope this article has answered your questions and that you are well on your way to creating your own coral treasure trove.